Greensboro, North Carolina's established, professional roofing contractors are concerned for fellow residents with good reason.  Storm chasers have appeared in town.  These storm chasers are not like the ones who try to get ahead of the storm to collect scientific data or dramatic images.  These storm chasers come in the days right after the storm looking for easy money by promising to patch and repair roofs damaged by the severe weather our city has recently experienced.  Like a sudden thunderstorm, storm chasers of this ilk will move quickly through town and be gone with residents' money in a matter of days.  Greensboro's trusted Triad Installations by Rich Barlow, reputable roofers are here to help their fellow residents recover from storm damage and to guarantee their work.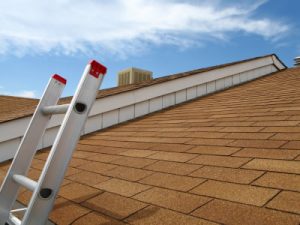 It would be nice to think that someone would just appear at our front doors offering to solve a problem out of the blue.  Unfortunately, if it seems too good to be true, in this case it probably is.  Reliable Greensboro's Triad Installations roofers have been in the community for many years keeping busy meeting the needs of Greensboro residents.  Generally, however, they don't come over uninvited.  If someone claiming to be a roofer shows up at your front door without prior arrangements, you need to be on guard.  Greensboro's Triad Installations trustworthy roofing contractor drive fleet vehicles clearly marked with the roofing company's name and they carry identification.  Greensboro's Triad Installations best roofers are professionals and appear as such when they arrive for an appointment you have made.  Greensboro's Triad Installations reputable and reliable roofers will never ask for cash or check on the spot without preparing a proper contract.
Greensboro's professional, established Triad Installations roofing contractor will be more than happy to schedule an appointment to visit your home to inspect the roof and exterior for damage caused by the storms.  After an inspection, these trusted roofers can explain the damage found and the likely cause.  They will make recommendations for repair or restoration.  Greensboro's reliable Triad Installations roofing company use only the highest quality products and best craftsmanship.  They will be able to discuss product options with you and help you select products based on your needs.   Many of the products and services are backed by guarantees and warranties.  At no time will Greensboro's reputable Triad Installations roofing company pressure you into a quick and ill-informed decision.  Your satisfaction is of absolute importance to Greensboro's Triad Installations professional roofers.  They can even help you with the insurance process.
Take the time to contact a Greensboro trusted, reliable and established Triad Installations roofing company today.  Schedule an appointment to have your roof checked and to put your worries at ease.  Knowledge is power.  Greensboro's respected Triad Installations roofing company care about their fellow citizens.  Share this information with your friends and family.   Hopefully, together we can chase those storm chasers right out of town!