People are finding that energy efficient window replacements are saving them money long-term. If you need new windows, you may want to consider how you can get a return on your investment with energy efficient windows in Greensboro, NC. When it comes time to sell their homes, people often find that energy efficient windows are a great selling feature. New windows can also decrease drafts and improve the overall quality of life while living in your home.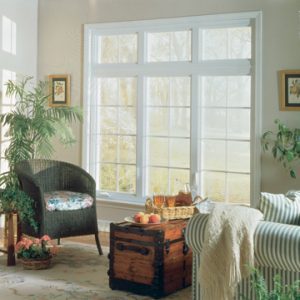 Did you know new windows could actually help you save money on heating costs?
In many areas of the country, energy bills sky rocket in the winter because of high cost of heating. If your heating bill tends to rise significantly during colder months, you will see significant savings when using energy efficient windows. If you have ever noticed condensation on your old windows, that will also be gone with new windows. Additionally, new energy efficient windows will help reduce air leakage and heat loss; both of these are factors in why you may be paying too much for your heating bill. By using energy efficient window replacements, you will save money on your monthly bills.
Old windows often have a lower glass temperature because the air inside is warmer than the window; this creates cold drafts next to the window. When someone complains of a drafty house, this is what he or she are referring too. Replacement windows will reduce this draft and create a more comfortable environment in your home. While many homeowners wish to save money by installing windows themselves, having a professional install your windows can actually increase the energy efficiency. Trained professionals at Triad Installations are able to take extra precautions to help you experience greater energy efficiency from you new windows, as well as ensure your new windows warranty remains valid.
New windows can also reduce cooling costs during hot summer months
Summers in Greensboro, NC, can be brutally hot. Many people frequently use their air conditioners to help keep their home cool. If you have old windows, you may be paying much more than you should to keep your home cool during the summer. Windows are often a big source of heat gain in your home. By installing energy efficient window replacements you can help reduce the heat gain and also reduce your cooling costs during those hot, summer months.
Additional savings come at tax time
The IRS has jumped on the eco-friendly bandwagon. They offer significant tax credits for a variety of energy efficient things you can do around your home. If you install energy efficient windows you may qualify for one of these tax credits. Be sure to discuss these potential tax credits with your accountant to find out how they could benefit you at tax time.
Do energy efficient window replacements sound like just what you are looking for to save money on your energy bill? Frustrated with your old, drafty, windows? Call Triad Installations today to find out how energy efficient window replacements can help you save money in the long run.