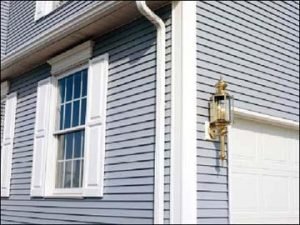 Replace my windows with energy efficient windows
The time has come for me to purchase energy efficient window replacements for my home. Finding the right style and color is very important because I do not want the home to lose its appeal from 1970s architecture. However, we will be replacing several large windows, and if the windows are not energy efficient, then the opportunity to save thousands of dollars in energy costs will be lost.
Ultra Low-E glass with argon gas
When replacing old windows, one should choose new windows that are low-E rated for the most effective insulating properties available. The windows and glass that are available these days are technologically amazing.  You can choose a window that dramatically limits the heat of sunlight during the summer months. Conversely, during the cold winter months the same technology keeps your home at a warm and comfortable temperature by permitting heat to enter, while keeping cold temperature out.  The reason that energy efficient windows are able to perform well in hot and cold weather is the special, double layer of silver coating on the glass. The key to maximum energy savings would be to add optional Argon Gas between your Low-E glass panes. Like an invisible blanket, this insulating gas boosts your window's thermal performance.
Choosing windows that are well built
For my home, I chose ViewPoint vinyl windows. They are engineered to be the most energy efficient windows available. The U-channel is constructed with a thick, insulating buffered edge keeps heat and cold from traveling through the window by insulating the glass from the frame. Thus, in winter the glass surface will stay warmer. This means little or no condensation on the widow. During summer, the surface of the glass stays cooler; requiring less energy year-round to heat or cool your home.
Casement windows for my home
As I had mentioned before, my home is vintage late 60s, early 70s style. There are a lot of casement windows on each floor and I would like to keep the original look of the home. ViewPoint Casement window styles range from a single-vent to 5-Lite combinations. There are fixed and operating units that open a full 90 degrees, making it easy to clean the entire window surface from inside. Full screens are standard on all casement vents. The screens are mounted on the inside for easy removal for cleaning.  In an effort to maintain the original look of the home, light or dark oak interior wood and bronze exterior finishes are also available.
A trustworthy installer
Finding the right installer is a very big part of the equation. Triad Installations of Greensboro is a certified installer of ViewPoint windows with over 20 years experience serving the entire region, including High Point and Winston-Salem. They are experienced, knowledgeable, and friendly. They also provide special discounts for single parents and senior citizens. Visit their website for more information, or call them for a free estimate for energy efficient window replacements.