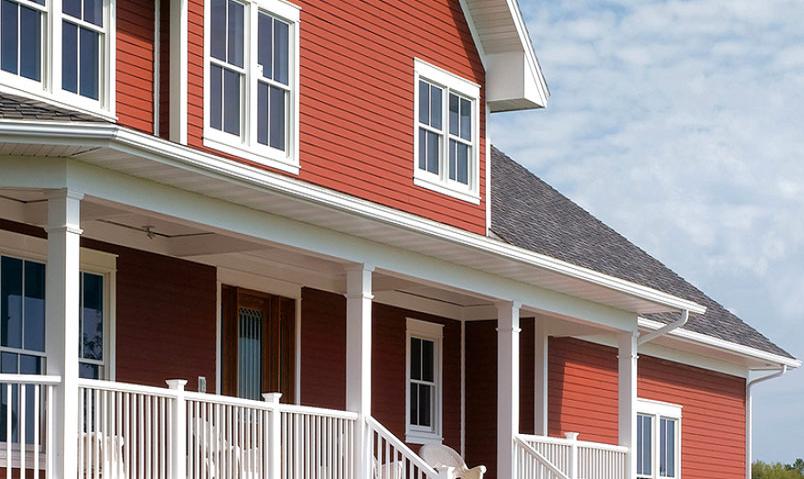 Replacing my windows with energy efficient windows
Windows are one of the most obvious features of a home and at the same time they are one of the most overlooked features of a home. They are equally essential in the exterior design as well as internal décor, and the ambiance of a home. When your old windows break down and become dilapidated, it affects your home inside and outside.  Technology has made some remarkable changes in the structure and efficiency in windows over the past decade. Therefore, when your old windows become ineffective, your only viable option is to replace them.
What makes energy efficient windows so effective?
Efficiency begins with the frame. The majority of energy efficient windows are framed by vinyl. If you were to choose between wood, aluminum or vinyl, vinyl is the best insulator. It is also more resistant to breaking down from exposure to ultra violet light, it is moisture resistant, and tolerates wide swings in temperature from freezing to extreme heat. Vinyl is extremely easy to work with and can be molded into the most efficient configuration for strength.
Naturally the next component in energy efficient windows is window glass. There are a variety of energy efficient options. The windows can be tinted and coated a variety of ways. The glasses can be coated with heat absorbing film. Sometimes they are double and triple glazed.  Designers make the glass even more effective by injecting krypton or argon gas between the panes. In addition to coating the window with anti-reflective coatings, the best windows come tinted with heat absorbing colors such as blue, green, gray, or bronze. The tinting does not reduce the u-rating of the window; it helps to reduce heat and light.
Low-E coatings are the most important factor in building energy efficient replacement windows. Personally, I would never consider replacement windows without low-E coatings. The coatings may add 10 to 15 percent to the cost of the window, but the result is that low-e coated windows can reduce your heating and cooling cost by 30-50 percent. This means that low-e coated windows begin to pay for themselves the day that they are installed.
Proper Installation and the right contractor
There is a lot of effective technology in energy efficient window replacements. The construction of older homes is not as efficient as the construction of new homes that feature energy efficient windows. So when you replace windows in your home that was built in 1970, or before that, you want an installer understands the best way to install your windows, in order to allow them to be most effective.  You want a contractor who has had lots of experience with window installation, and additionally, a contractor who offers a workmanship warranty.
Triad Installations in Greensboro has been installing quality vinyl windows in the Triad region, including High Point and Winston-Salem for over twenty years. Let Triad Installations replace your drafty, high maintenance windows with quality energy efficient replacement windows. These quality replacement windows are computer designed with energy star ratings. Triad Installations offers premium vinyl tilt replacement windows that are strong, beautiful, have a custom fit and are economically cost efficient.  Call them today and learn how their energy efficient replacement windows will save you money every month.